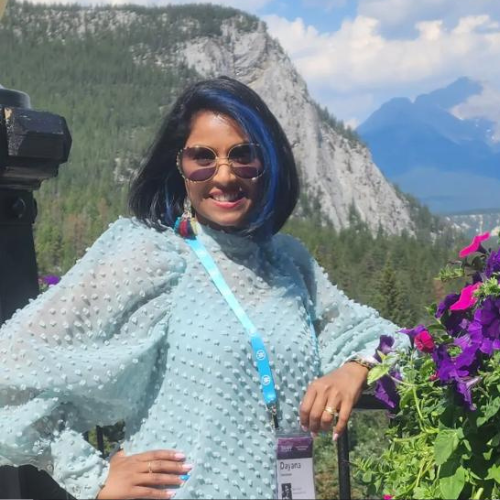 Dayana is a passionate philanthropist and an author. Having started her career as a human resource professional, Dayana Stanislaus has transitioned into entrepreneurship in such fields as a marketing strategist, TV/ radio hosting, acting, and modeling. She is also the founder of Dayana Stanislaus Consulting.
As a women's empowerment activist, she is seen as a leader in the community. Whether working as an actor, model, director, host, or event organizer, Dayana dedicates her time to creating opportunities for others. She vigilantly continues her journey to empower and educate individuals to follow their dreams and achieve their goals regardless of their age.
Dayana is the recipient of the International Best Women Mentor, People's Choice, and Community Ambassador Awards. Dayana was a CMPA Mentee in 2022 and was selected as a member of the 2023 BANFF/Netflix's Diversity of Voice cohort. She was also 1 of 25 people selected to pitch at BANFF World Media Festival.